Disaster Shelter Divider Module
Divider system that addresses shelter privacy, accessibility, organization, and aesthetics. This was a 7 week group project where the objective was to identify a disaster/emergency situation and find opportunities for design.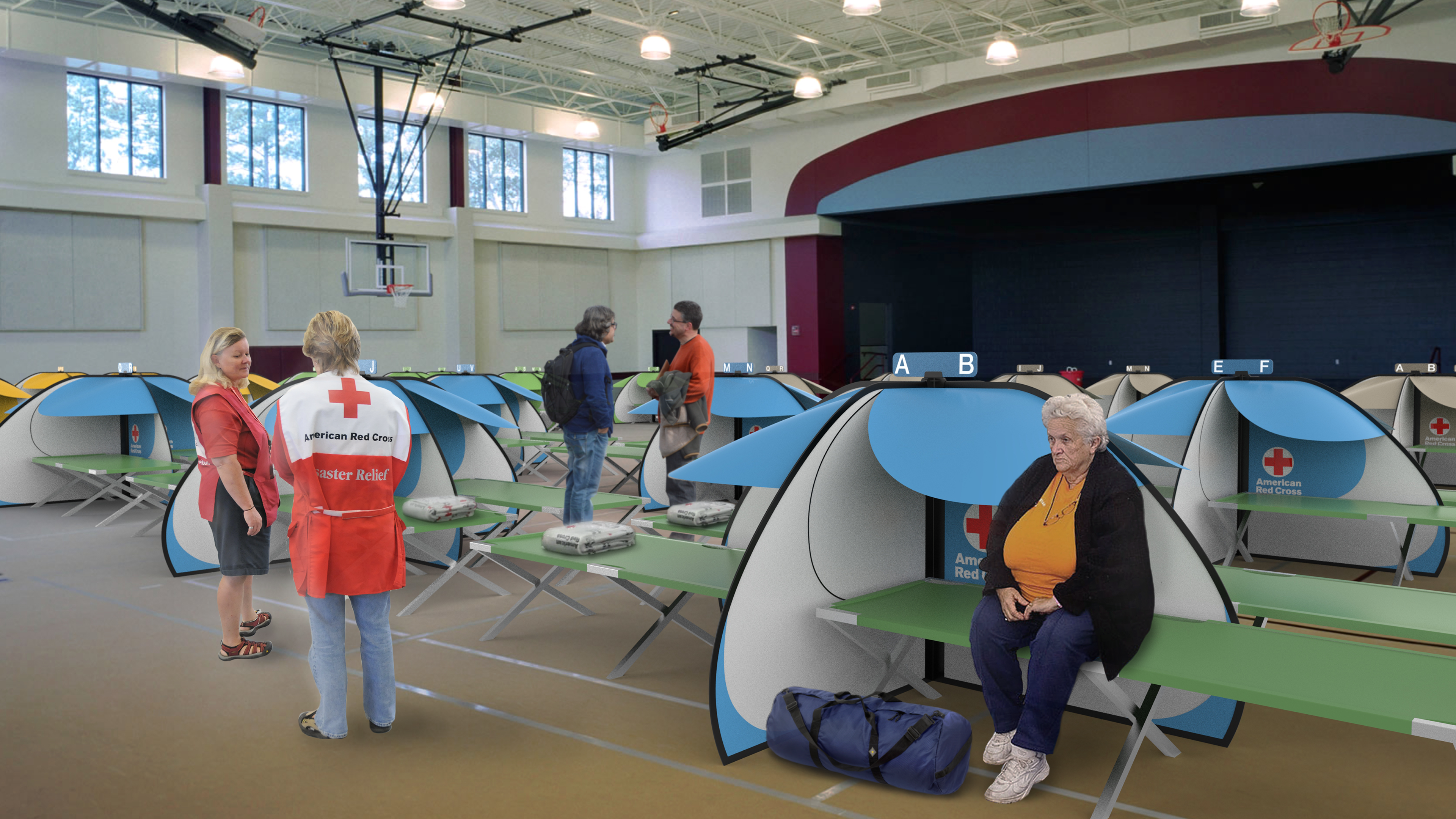 Each module has four nylon panels supported by a stitched-in aluminum rod frame. The living fabric hinge in the center allows the panels to fold out, making for quick and easy setup for volunteers.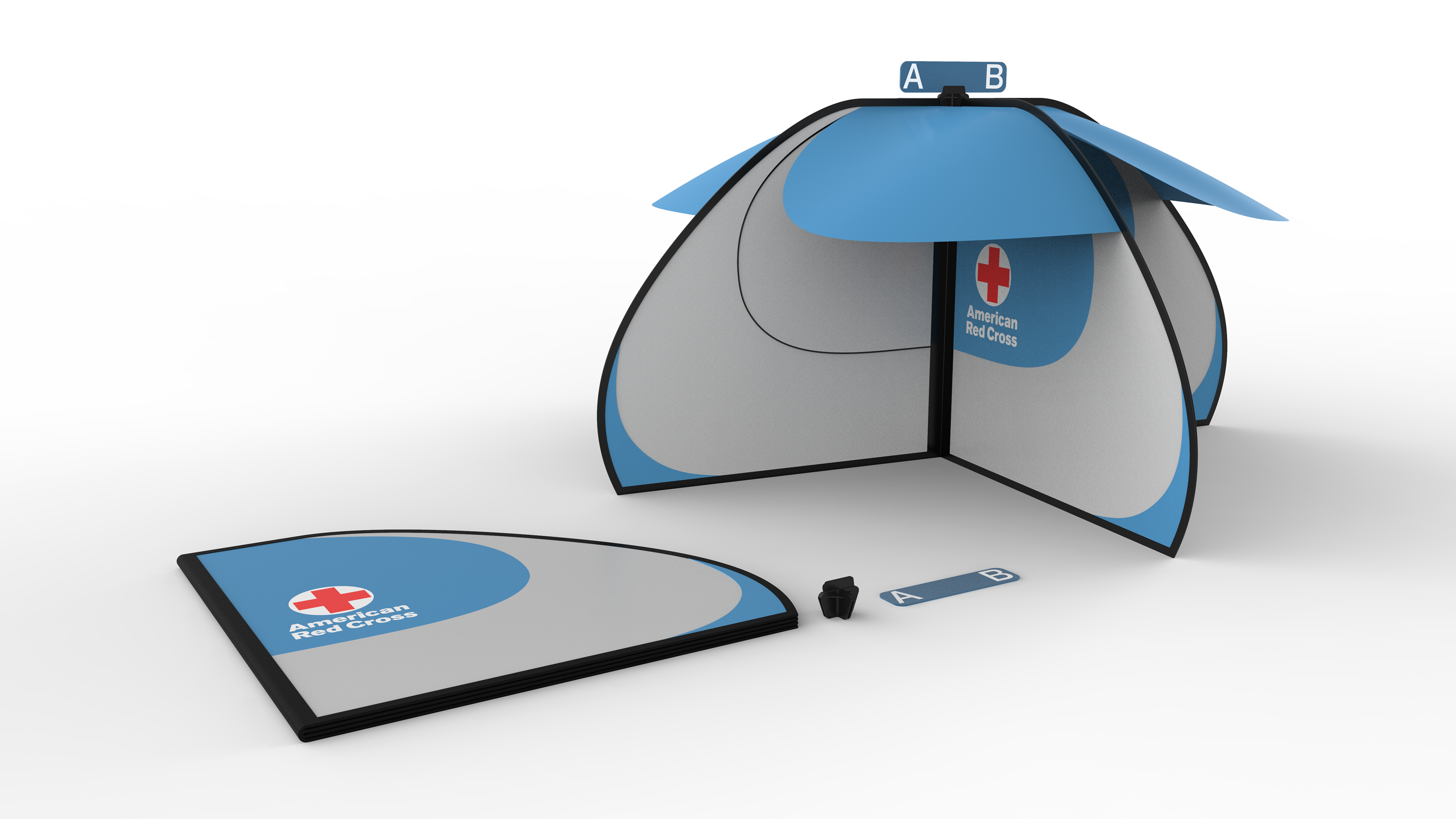 Each module features a polypropylene bracket to keep the panels in place as well as a sign that identifies each quadrant with a letter. Having labeled units along with colored sections makes for easy location in mass sheltering situations.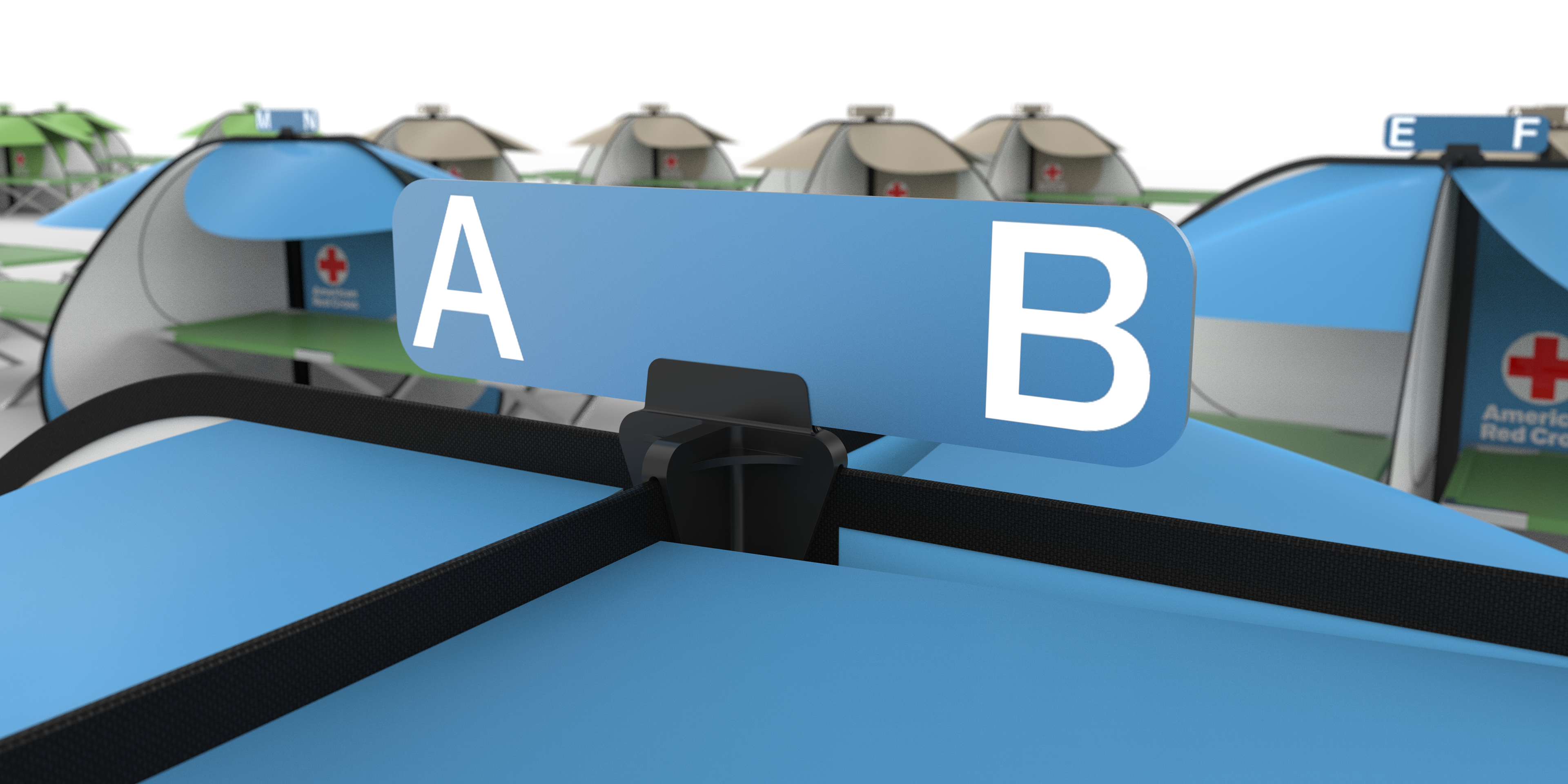 Visual Organization Through Color
Four colors of dividers were implemented to create a level of visual organization that could help individuals easily find their way back to their section in a crowded environment. The colors were taken directly from the Red Cross Brand Identity guidelines and choices were inspired by common colors of street signs.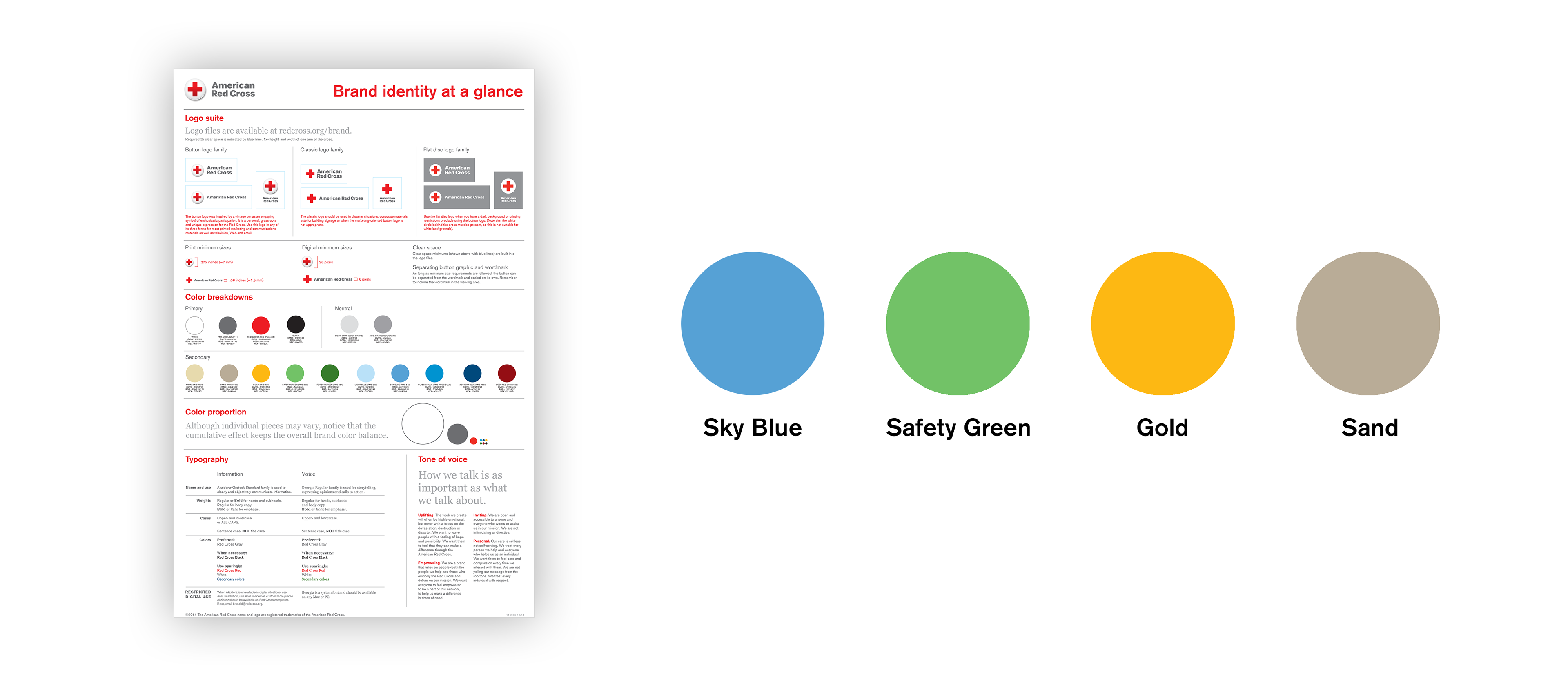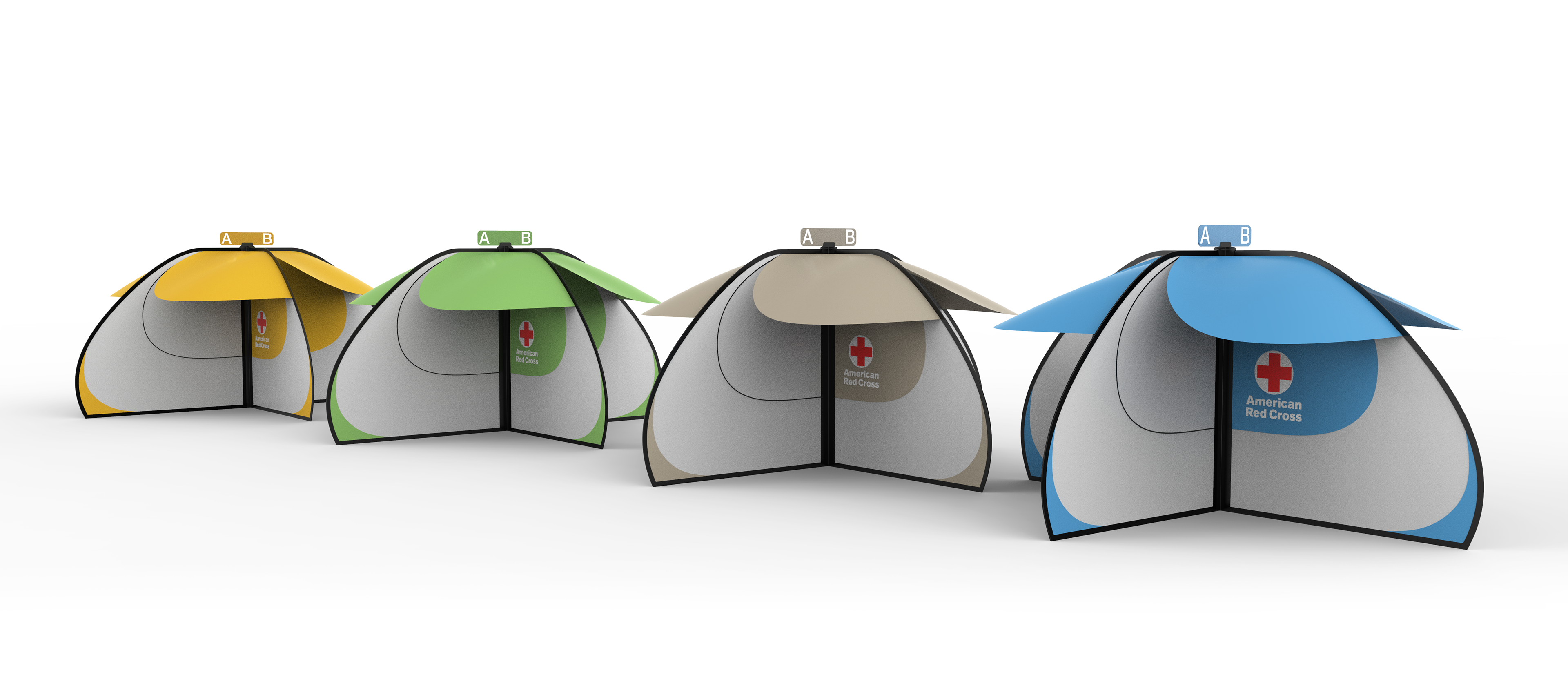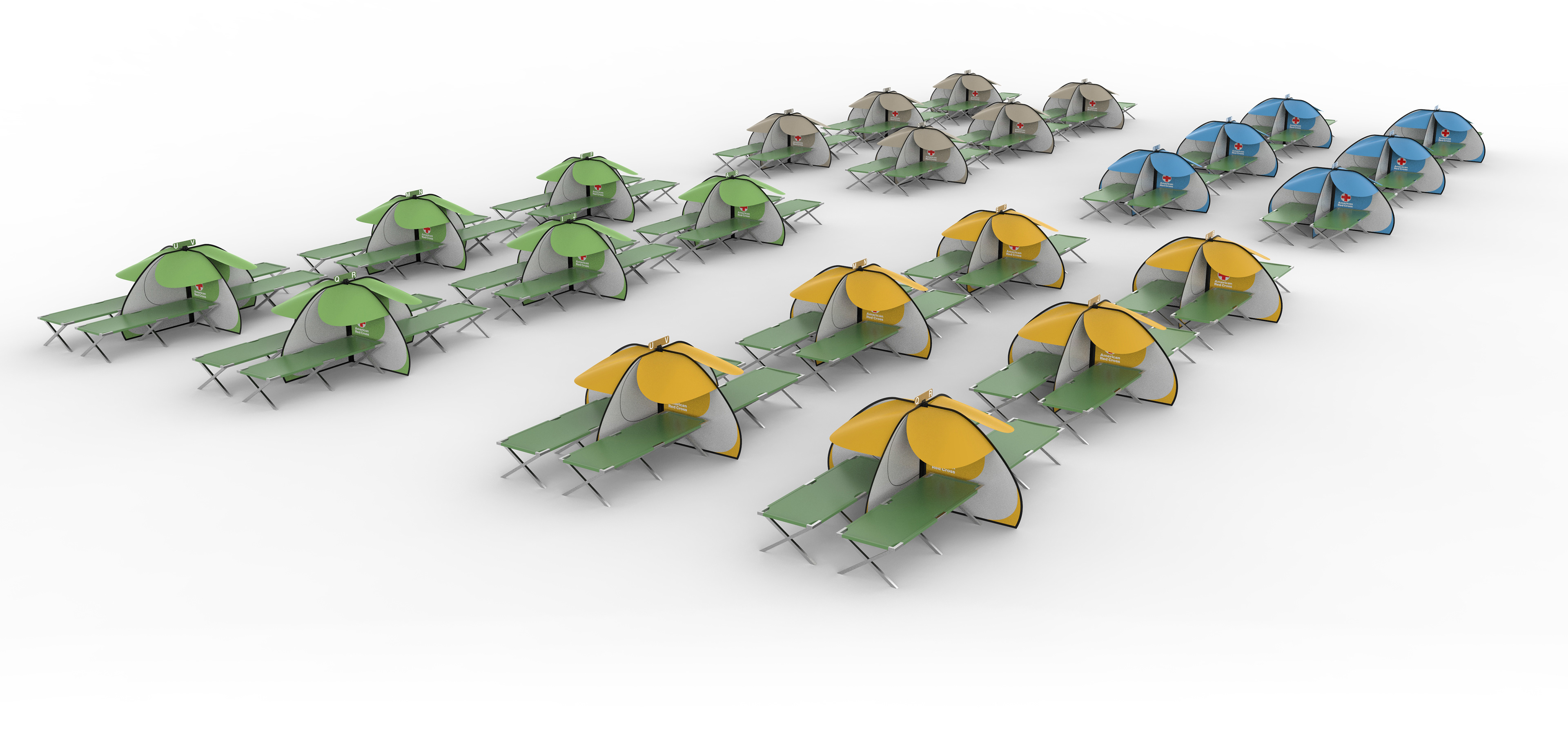 Creating Accessible Walkways
Using the width of one panel as measurement, the system creates walkways that are 48" wide and comply with the ADA minimum of 36" wide. The center aisle should be wider to create a main flow lane for traffic.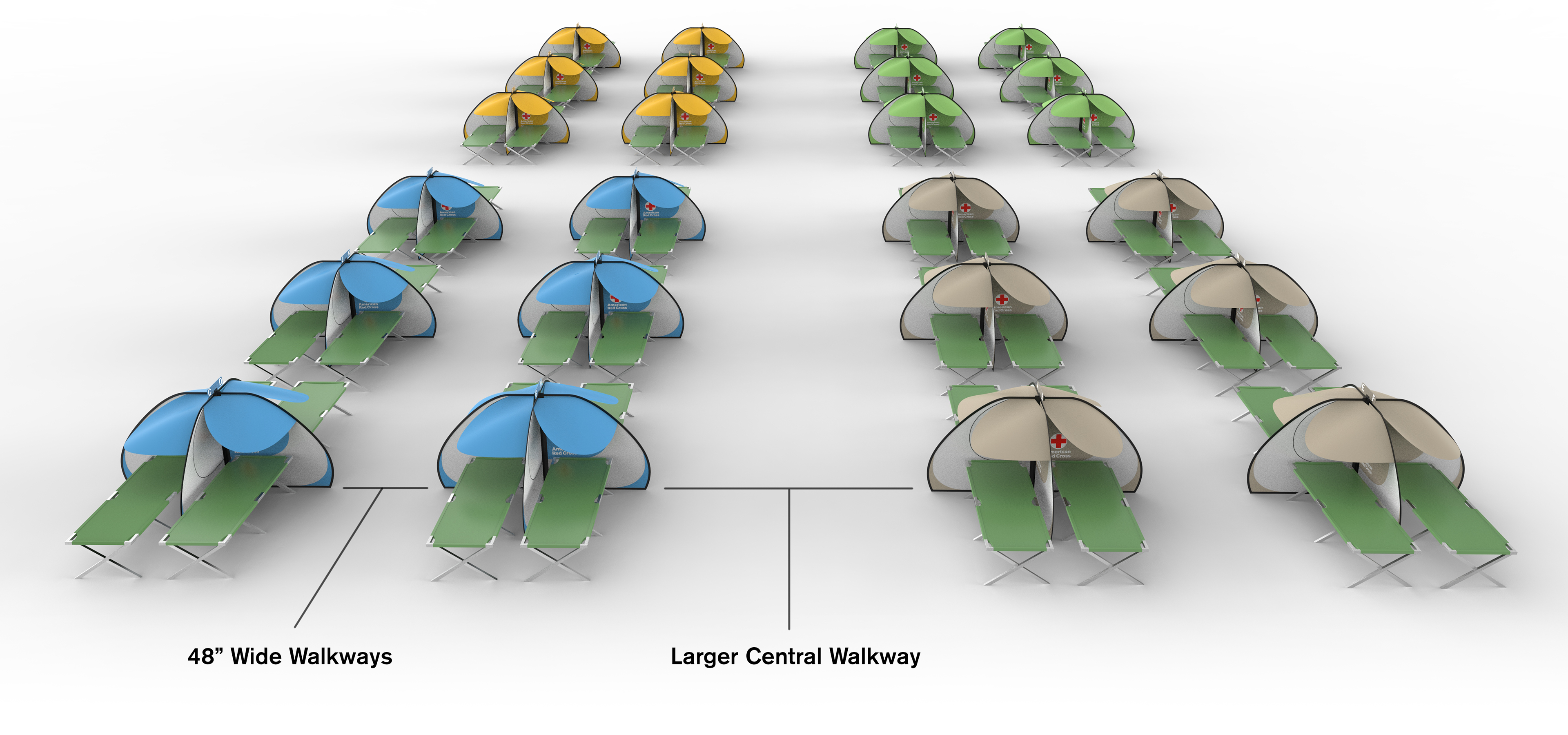 Researching Shelter Environments
Our group began by speaking to experts in emergency management and the Red Cross. We realized that

shelter environments are not accessible

for those with

physical and cognitive limitations

as well as

uncomfortable for most individuals

. We learned that workers operating shelters are

mostly volunteers

using Red Cross guidelines and manuals and are operating under

high time and space constraints

.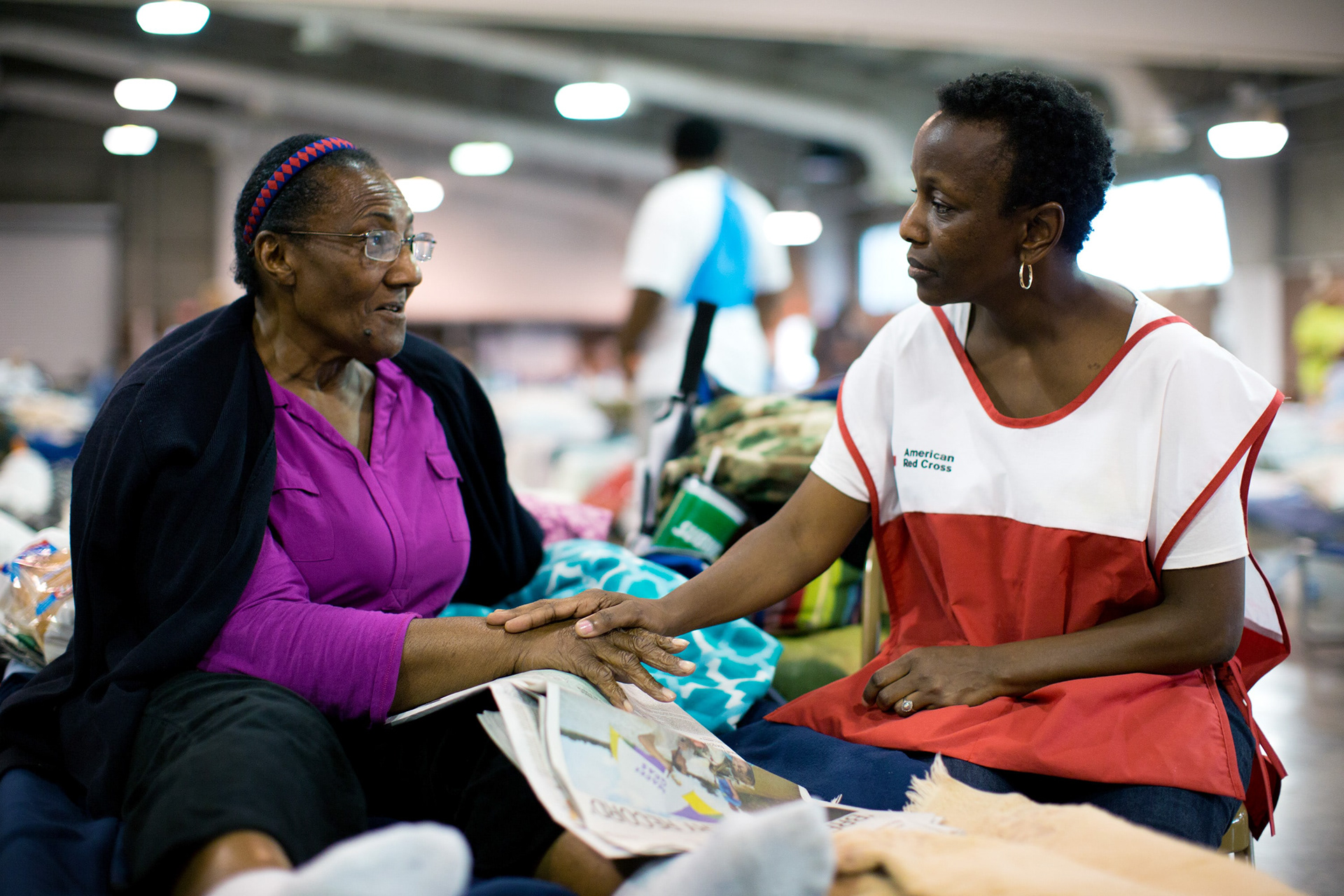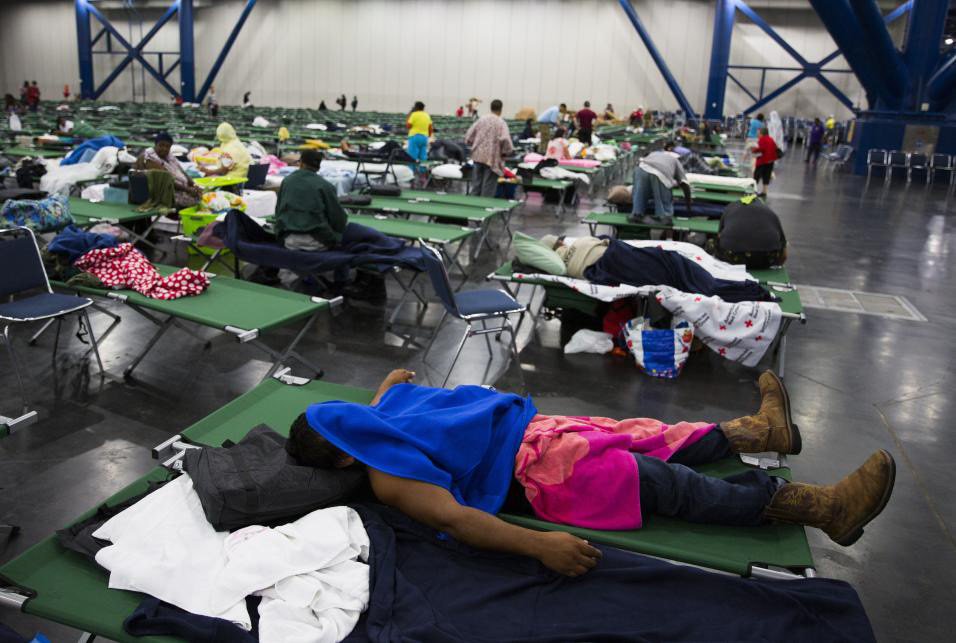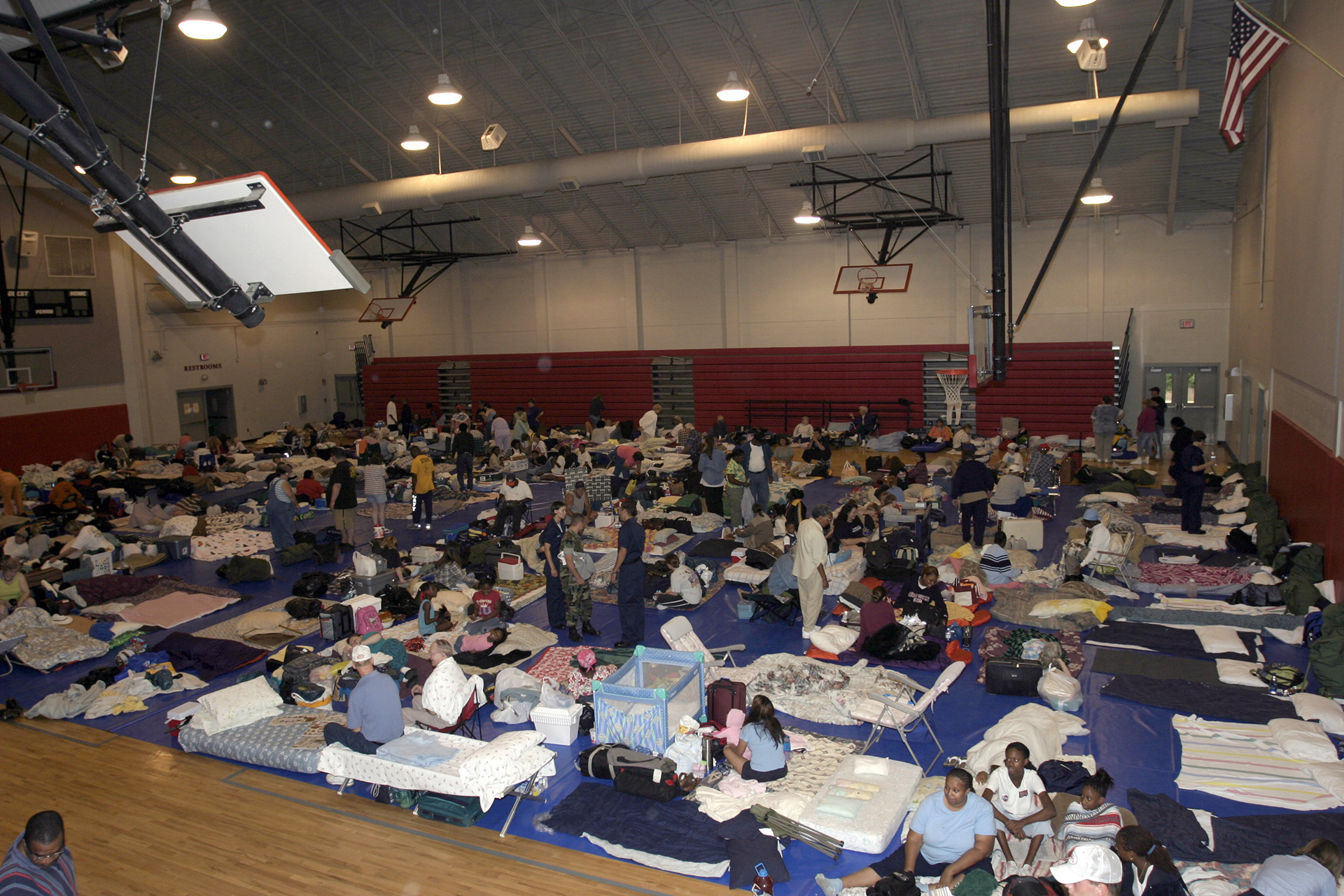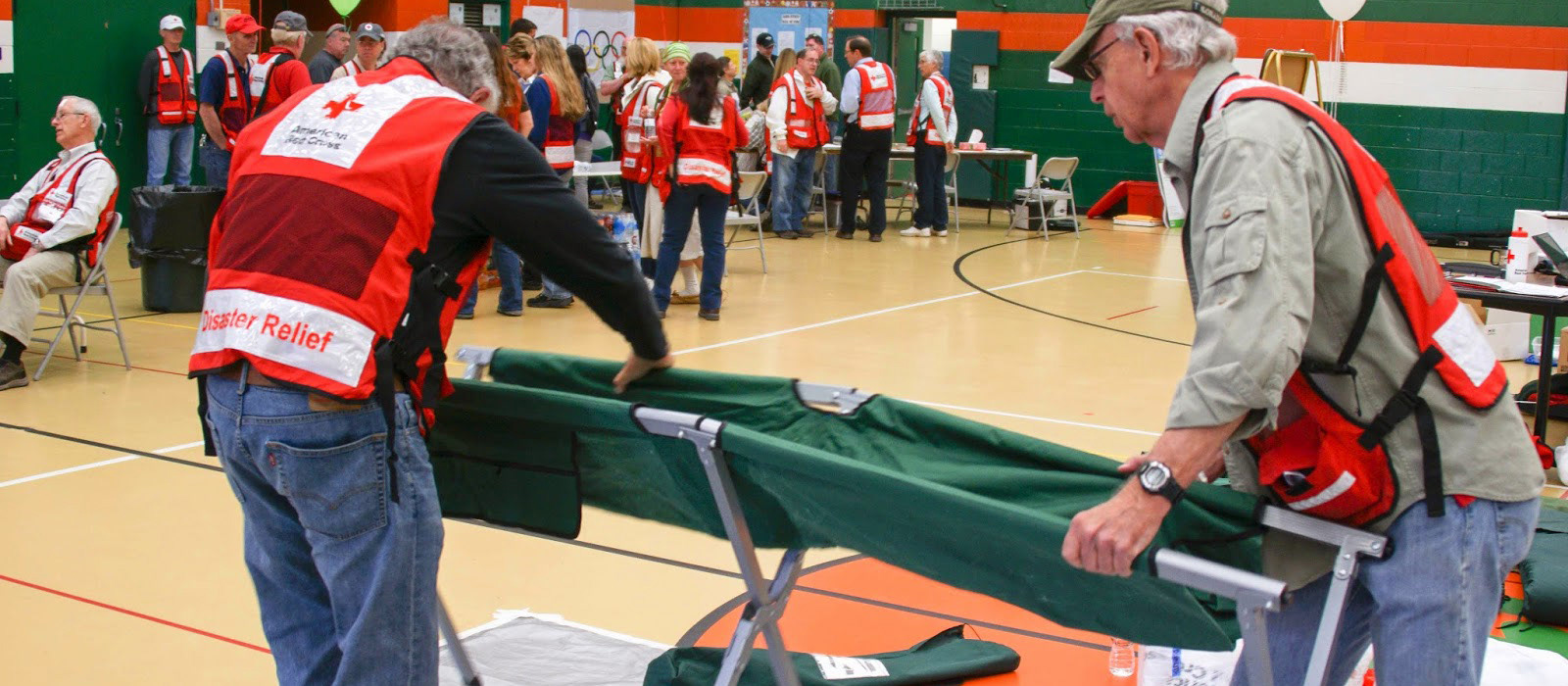 Designing for Red Cross Standards & Procedures
We obtained some key constraints from the Red Cross Tactical Doctrine that we were able to translate into design criteria.
Understanding the Needs of Elderly
We met with a gerontologist to learn about ways to make shelters more accommodating for elderly individuals.
We began with group brainstorming around our main objectives. We noticed that a divider system could not only increase privacy but also organize the shelter, create walkways, help with wayfinding, and change the aesthetic of the shelter.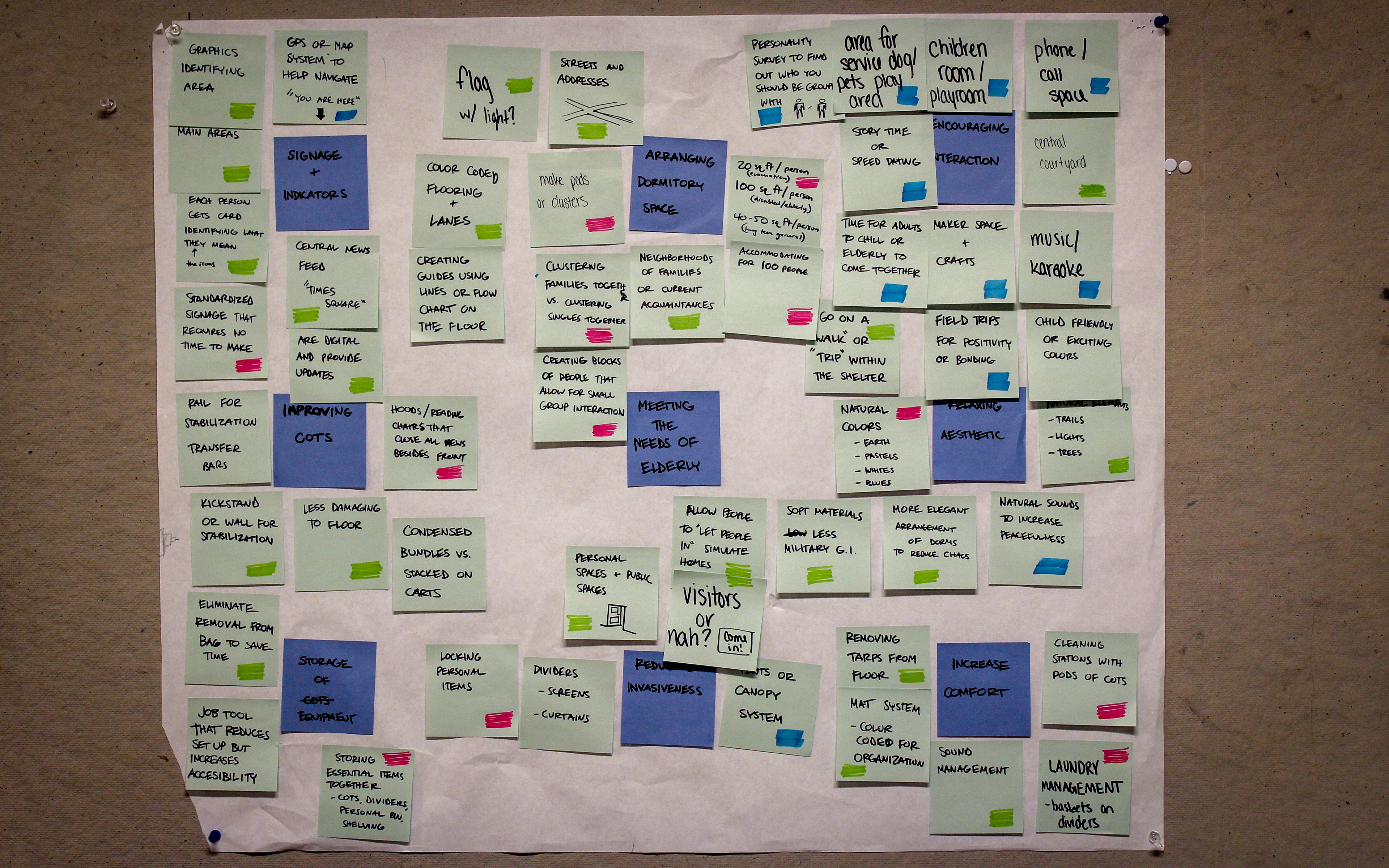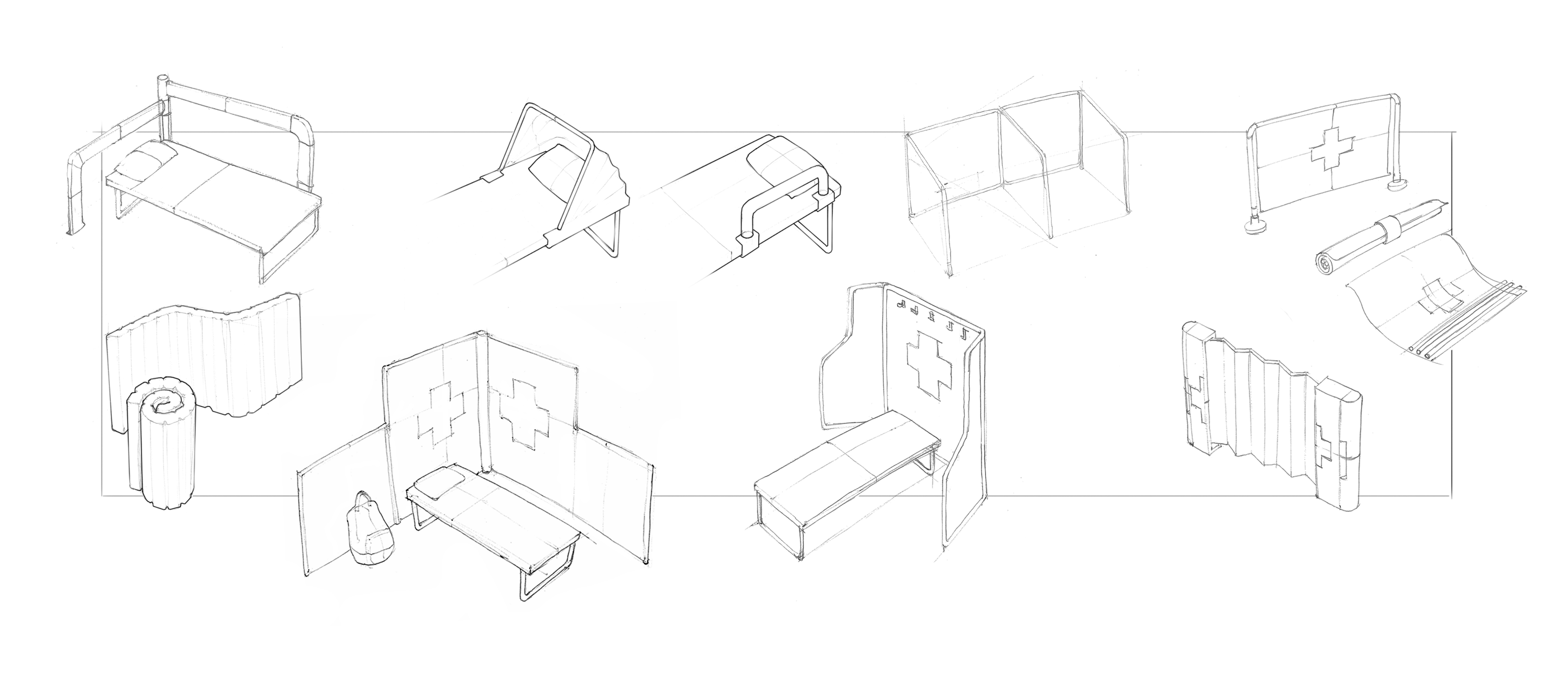 Scale. Form. Materiality.
We made mock ups in full scale and in table top scale to understand how tall the panel should be and how much space it would take up in the shelter. Our goal was to create a gentle form with camping tent materials to create a soft, familiar aesthetic.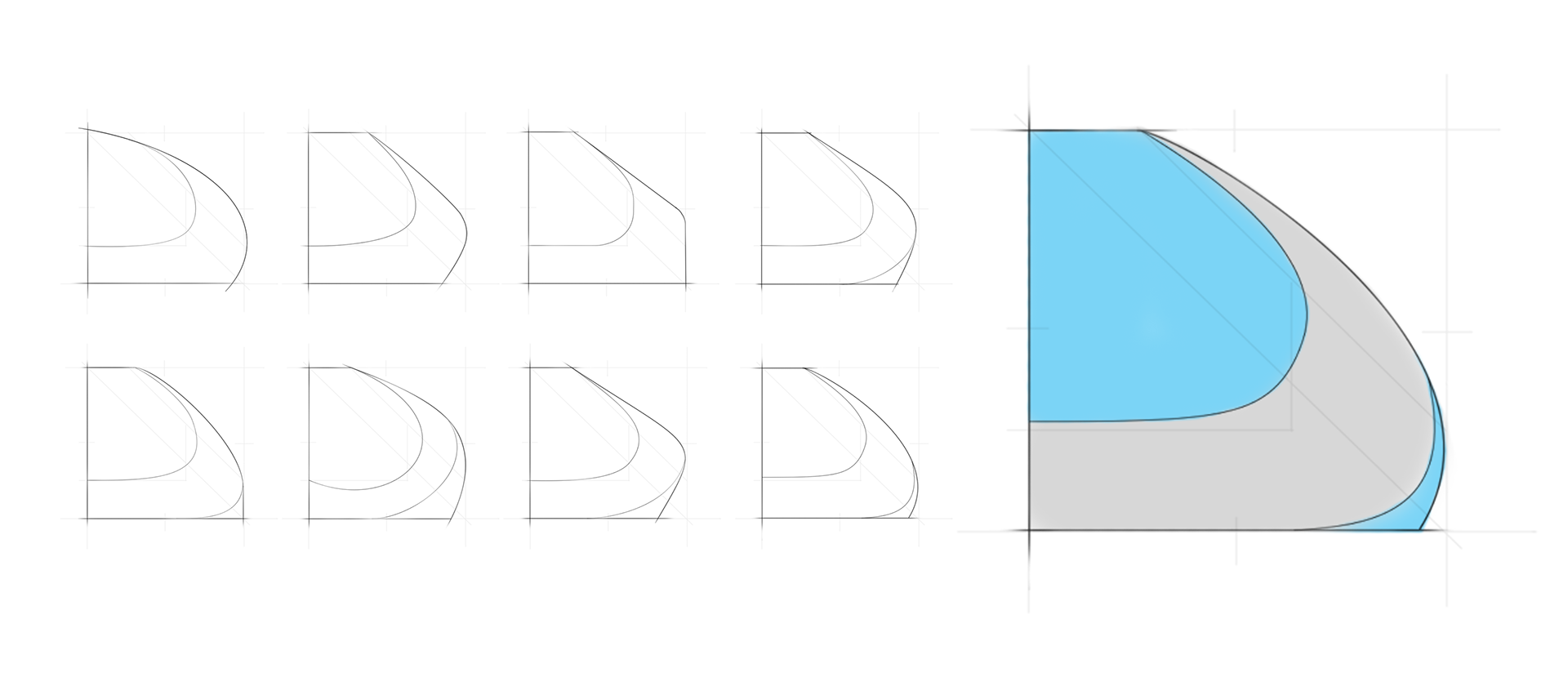 The design was pushed through into a technical package to further understand construction and materials.